Processing, packaging, and merchandising of nuts, seeds, and dried fruit
Competitive
We make large volume purchases from partners around the world to bring you high-quality goods at the lowest possible cost. Our international suppliers have been partners with us for 30 years.
Consistent
We monitor fluctuating commodity prices, purchasing at ideal times to ensure temporary price spikes don't negatively impact you, your end product, or your retail price point.
Capable
With 200,000 square feet of space and state-of-the-art equipment, we have the capabilities to provide every value-adding service your brand may need.
Established global sourcing channels

Direct long term relationships with growers and processors

Volume leverage to maximize unit cost advantage

CTPAT certified Customs Clearance
New state-of-the art roasting equipment

Continuous dry and oil roasting ovens

Continuous and batch seasoning and roasting capabilities
Direct control of input ratios, offering flexibility and profitability by SKU for the customer
Precision weight control for both bulk and small packaged products to optimize efficiency and yield
Temperature controlled warehousing, maximizing freshness and shelf life
Domestic and Export product destinations
Our list of services is continually expanding to ensure we are a one-stop-shop solution for our customers.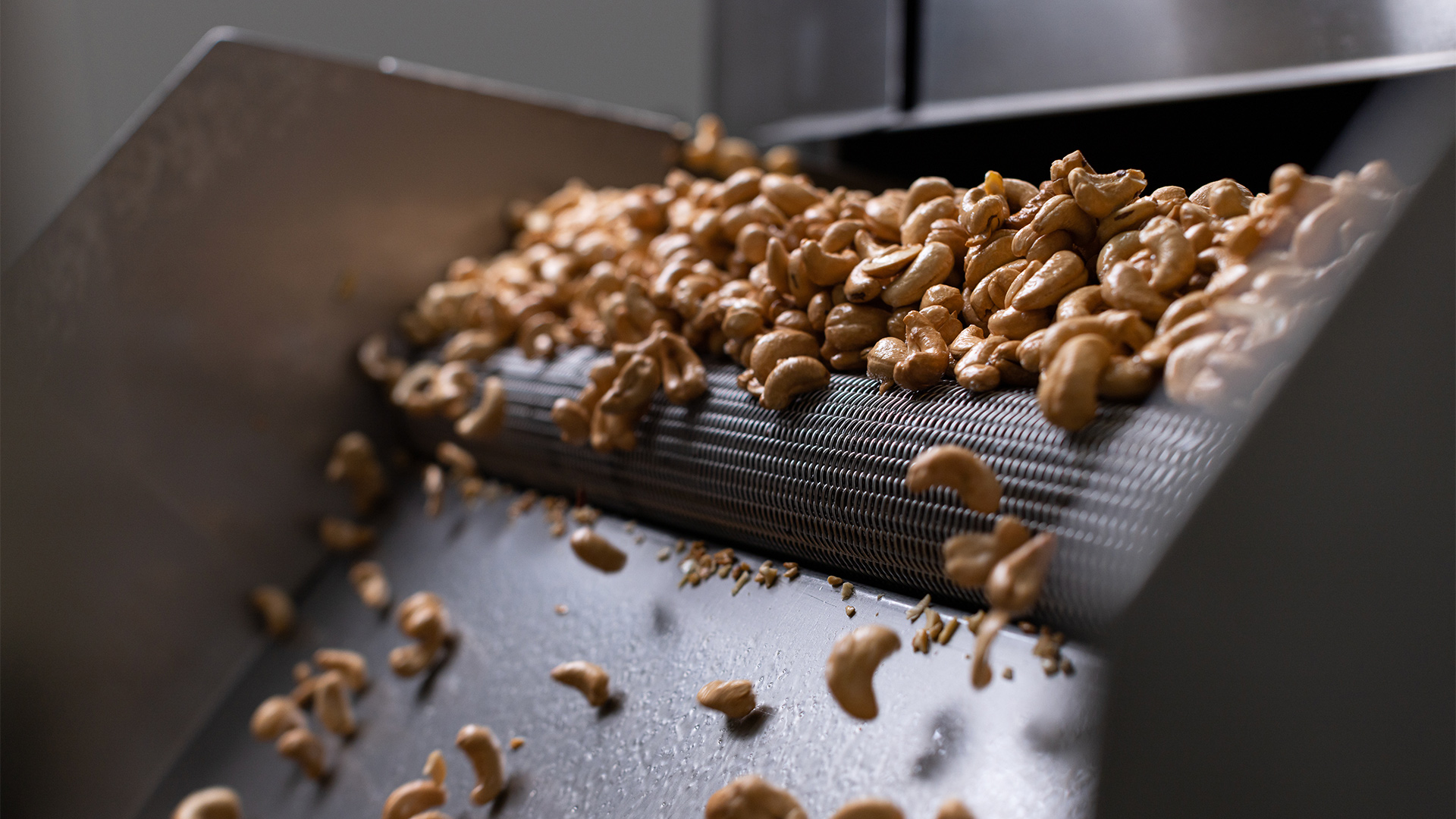 Roasting
From small to large batch, we've mastered the art of roasting to perfection.
Continuous roasting - oil and dry
Packaging
Our state-of-the-art equipment allows for versatile packaging to deliver products in multiple ways.
Vertical/horizontal form fill seal

Tamper-proof packaging - Clamshell tubs

Bulk - From 10lbs to 2,200lb super sacks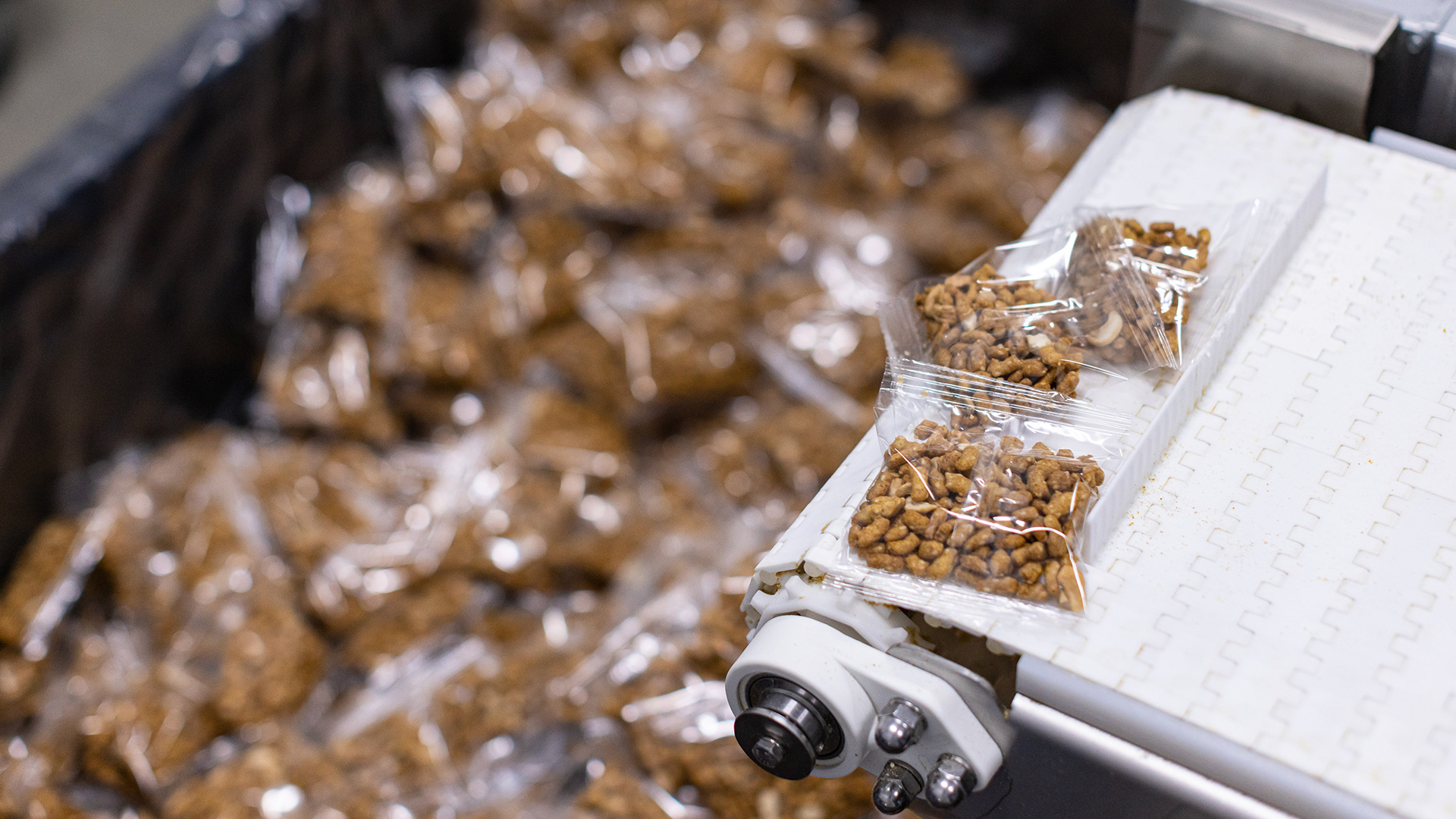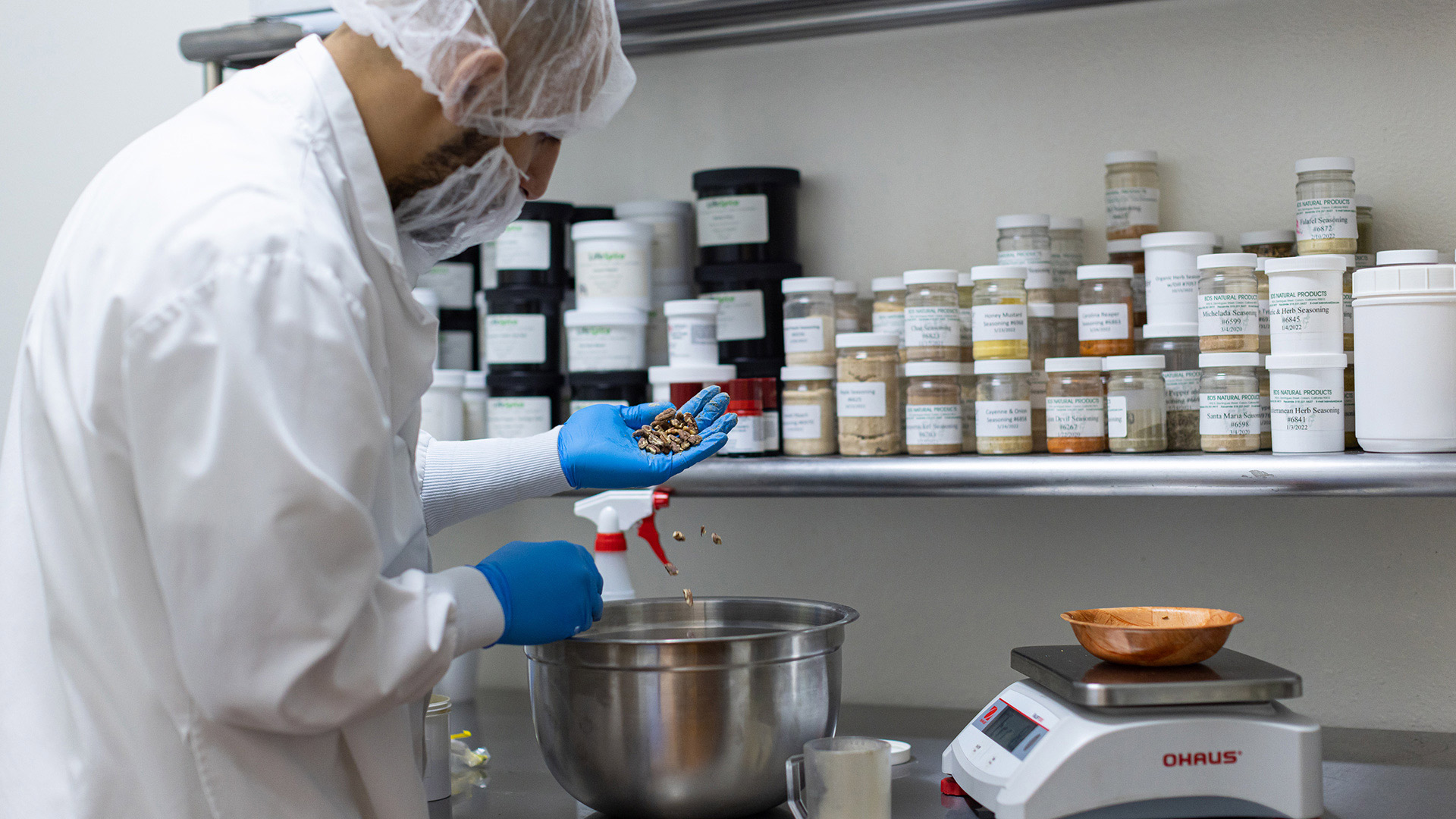 Product Innovation
From concept to R&D, we'll serve as your strategic partner with end-to-end support across your entire development process.
Custom ingredients tailored for your application

Insights and expertise to accelerate the development of innovative products that reach markets quicker

Assessment and optimization of product development to maximize cost structures and increase margins
Merchandising
Our trained merchandising team visits stores as often as 5 times per week to make sure their bulk snack sections are always looking fresh.
Food sourcing and warehousing

Data-driven category management to significantly de-risk your exposure to food spoilage and product loss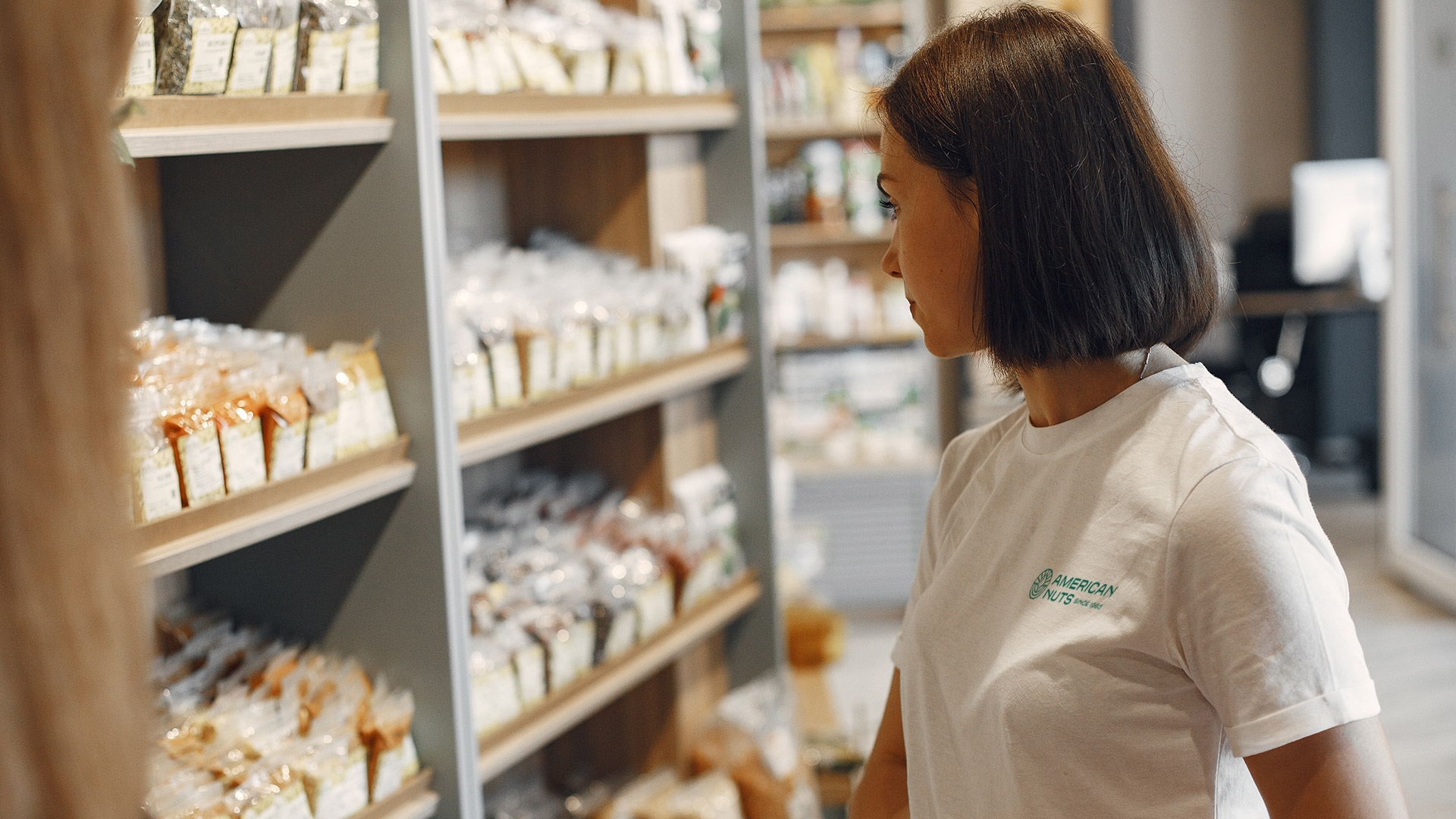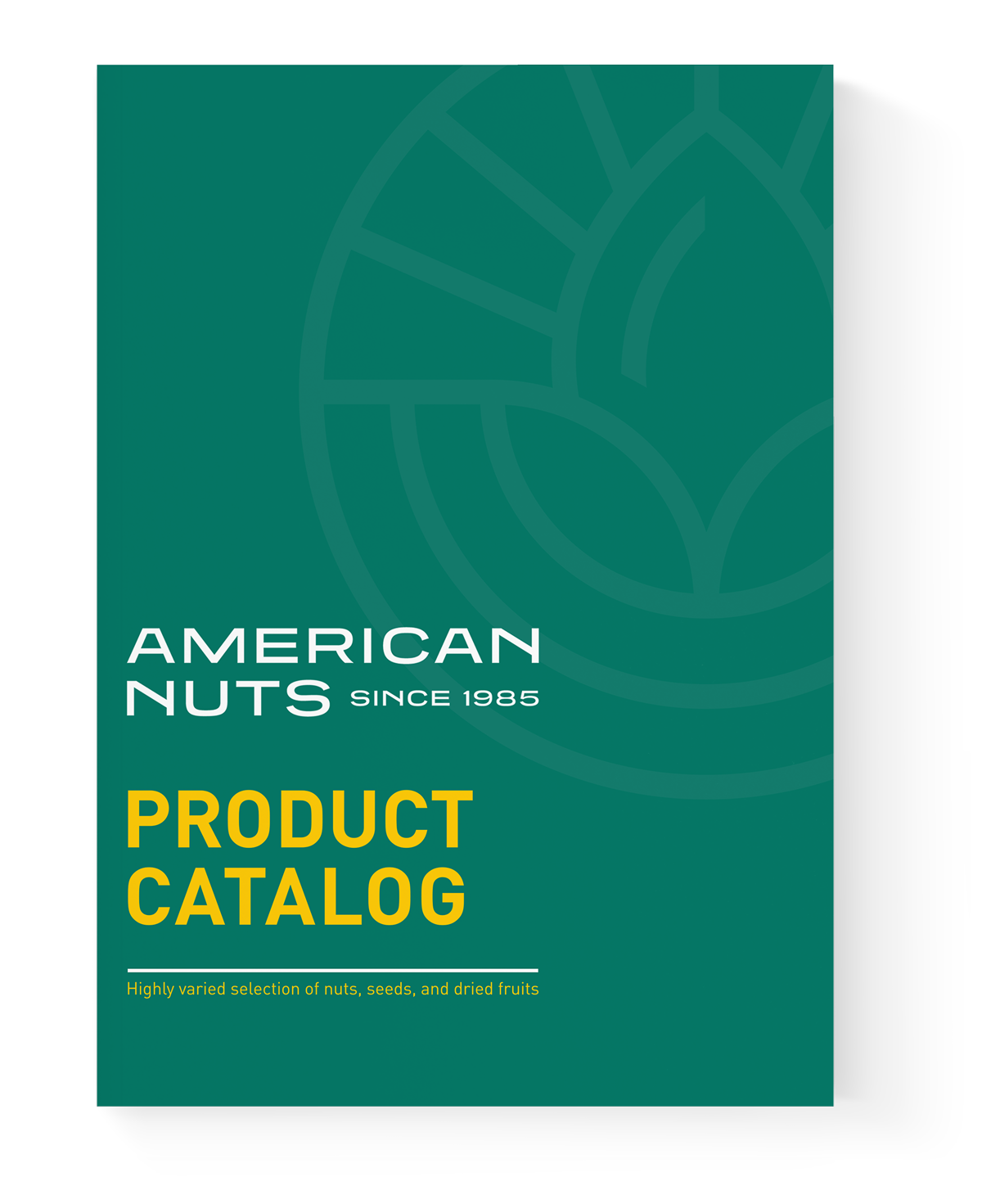 In this product catalog, you'll find a carefully cultivated and highly varied selection of nuts, seeds, and dried fruits.
In addition to an ever-expanding list of goods and services, we also offer expertise to help your company meet its goals.