Our state of the art facilities help ensure we deliver quality and scale, with the charm of that family business feel
Founded in 1988, American Nuts began in a small facility of just 10,000 square feet. As customers became aware of our quality products, commitment to excellence, and dedication to offering a variety of services, we quickly grew to become one of the largest nut processors in North America. We are now a leading, full service importer of nuts, seeds, dried fruit, and other ingredients.
Today, we have well over ten times our original space across three facilities, allowing us to offer custom roasting, bulk wholesale, ingredient sourcing, and more. Over the last few years, we have expanded our operations by offering in-house packaging, becoming a one stop solution for current and future customers.
Competitive
We make large volume purchases from partners around the world to bring you high-quality goods at the lowest possible cost. Our international suppliers have been partners with us for 30 years.
Consistent
We monitor fluctuating commodity prices, purchasing at ideal times to ensure temporary price spikes don't negatively impact you, your end product, or your retail price point.
Capable
With 200,000 square feet of space and state-of-the-art equipment, we have the capabilities to provide every value-adding service your brand may need.
We pride ourselves on consistently investing large amounts of capital back into the company so that we can continue to provide state-of-the-art equipment, unparalleled customer support, and high quality ingredients and services to the many brands who trust American Nuts.
Partnerships and Certifications
Take a Look Inside American Nuts Corporate Headquarters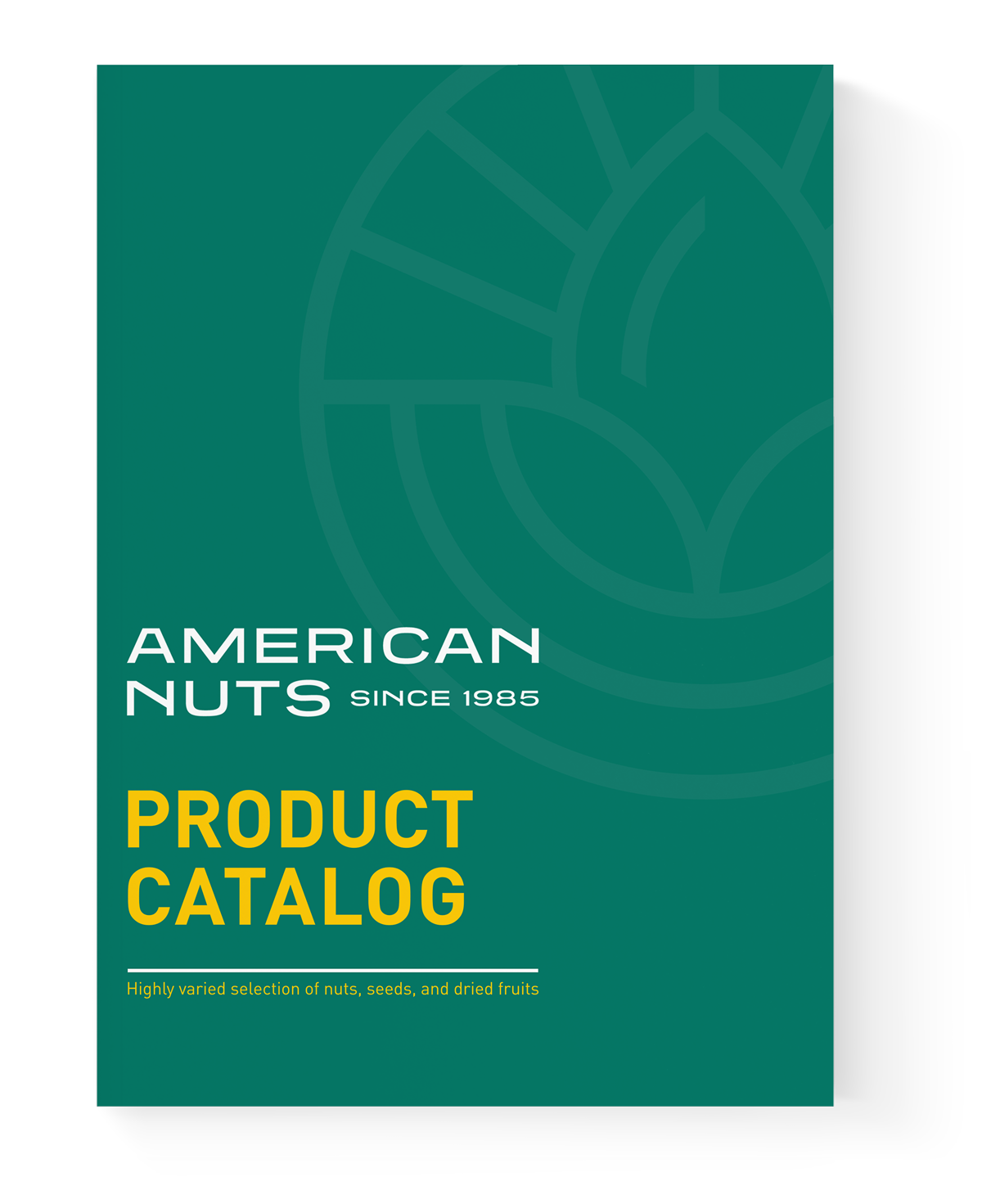 In this product catalog, you'll find a carefully cultivated and highly varied selection of nuts, seeds, and dried fruits.
In addition to an ever-expanding list of goods and services, we also offer expertise to help your company meet its goals.